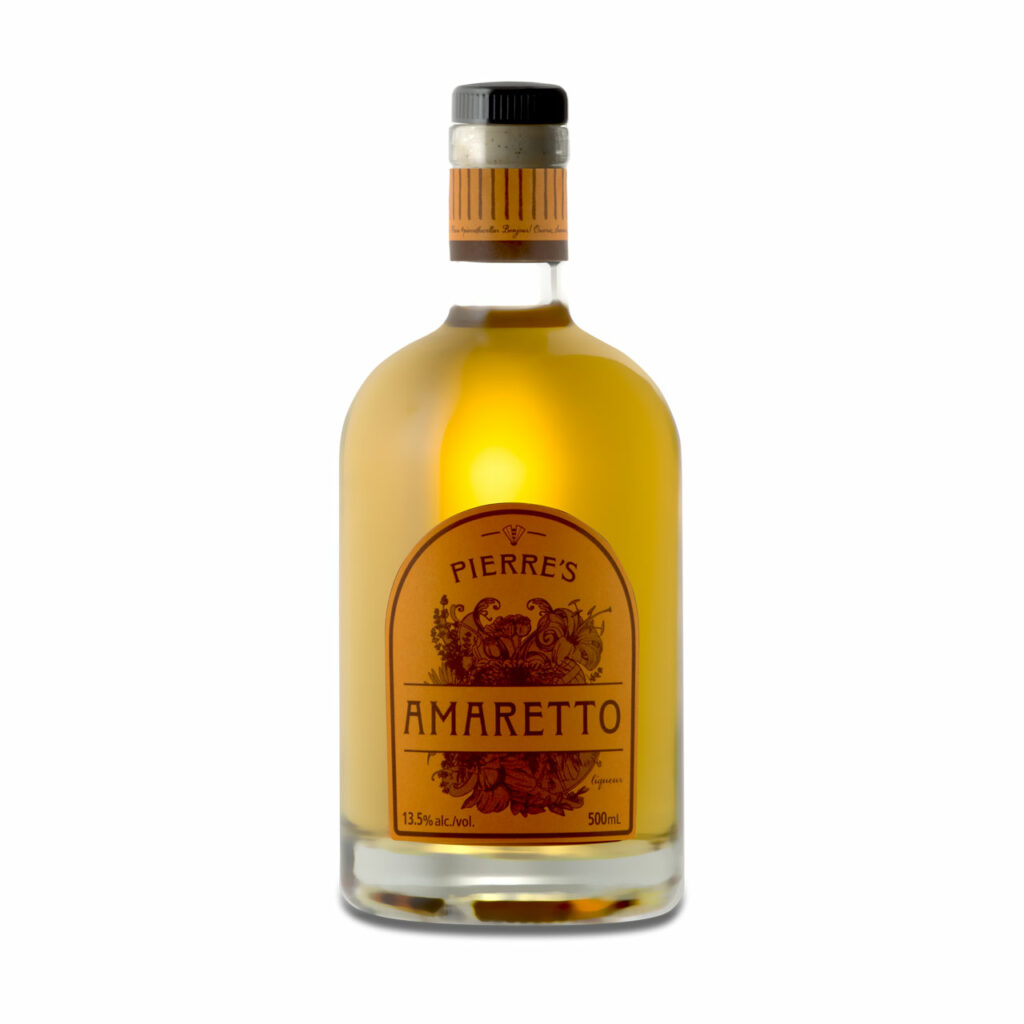 A blend of our estate grown apricots and local peaches, and infused with our very own spirit distilled from our apricots, this is a medium-bodied sweet and sour style amaretto with hints of peach, orange and toasted marzipan. We recommend drinking on the rocks with a twist of orange, lemon, or grapefruit.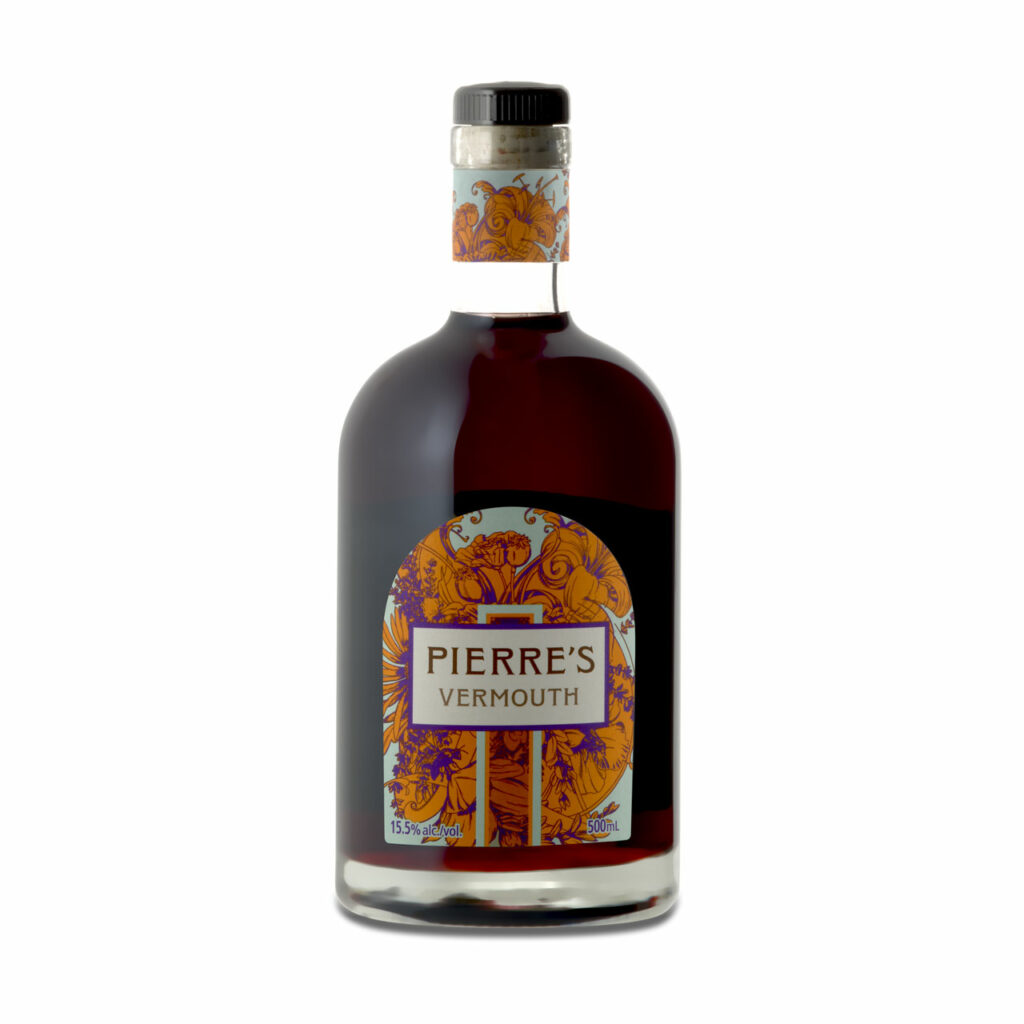 This is a traditional bitter-style vermouth done with our heritage cherries, infused with local botanicals. You'll find hints of candied orange, cinnamon, vanilla, raisin, macerated orange, black tea, carob and nutmeg. We recommend drinking on the rocks with a twist of orange, lemon, or grapefruit.
He sits quietly season after season and overlooks our heritage cherry trees and keeps a watchful eye on our peach and apricot trees. It seemed fitting to us then that he would be the namesake for our latest limited release products, created from the very tree fruits that Pierre dwells near: Pierre's Vermouth and Pierre's Amaretto.
If you've been by to visit us, you may have had a chance to meet Pierre, our one-of-a-kind cellar, built into the west facing hillside of our orchard just below Naramata Road. He's quite the handsome and charming character, with his impeccably styled moustache door handles, and occasional twinkle in the windows that double as his eyes.
Bar Traveling Man's Cocktail Recipes
We've asked Kelowna's Bar Traveling Man to create some cocktail recipes for you try at home. He gave us a few of his favourites.
The Merchant Negroni

1.00oz Devine Genever Gin
1.00oz cocoa infused Campari
1.00oz Pierre's Vermouth
3 dash Rootside Aromatic-ish bitters

Cocoa infused Campari Pour 4oz Campari in a small mason jar and add ½ tbsp of cocoa powder. Let the infusion sit for a few hours and fine strain before using.

Direction
In a mixing glass, pour in the Genever Gin, Vermouth, Campari and bitters with lots of ice. Stir well for 30 seconds and strain into a chilled rocks glass with fresh ice. Garnish the cocktail with an orange or grapefruit twist.
Amaretto Sour

1.00oz Pierre's Amaretto
1.00oz Bearface 1-11 series Rye Whisky
1.00oz lemon juice
1.00oz garam masala apricot syrup
Ms. Better's Bitters Miraculous foamer

Directions
In a cocktail shaker add the above ingredient list and dry shake for a few seconds to create a foam. Open up the shaker, add plenty of ice and shake well for 10-12 seconds until nice and cold. Fine strain the cocktail into a chilled coupe glass and no need to garnish!


Pierre's Champagne Cocktail

1.00oz Pierre's Amaretto
1 dash of Angostura Bitters
La Petite Abeille Pear Cider

Directions
In a chilled champagne flute, pour in the Amaretto, 1 dash of angostura bitters and top up with the pear cider. Garnish with a pear slice or go fancy with a pear fan.


The Winterly Orchard

1.50oz Pierre's Amaretto
0.50oz Lime juice
0.50oz Ginger syrup
1.00oz Blueberry & Pomegranate juice
La Petite Abeille Apple & Pear cider

Directions
In a Boston shaker, add the Amaretto, lime juice, ginger syrup and blueberry pomegranate juice and dry shake quickly to combine. Pour into a Mule mug with lots of ice and top up the mixture with Apple Pear cider. Garnish with a lime wheel or even a rosemary sprig if desired.